A healty diet is all about balance. A balanced diet means consuming from all the different food groups and also in the right quantities. You can find more information about a healthy diet by clicking on the following links.
https://patient.info/news-and-features/how-your-diet-can-help-prevent-diabetes
https://www.nhs.uk/live-well/eat-well/the-eatwell-guide/
https://www.bhf.org.uk/informationsupport/heart-matters-magazine/nutrition
http://www.stopdiabetes.co.uk/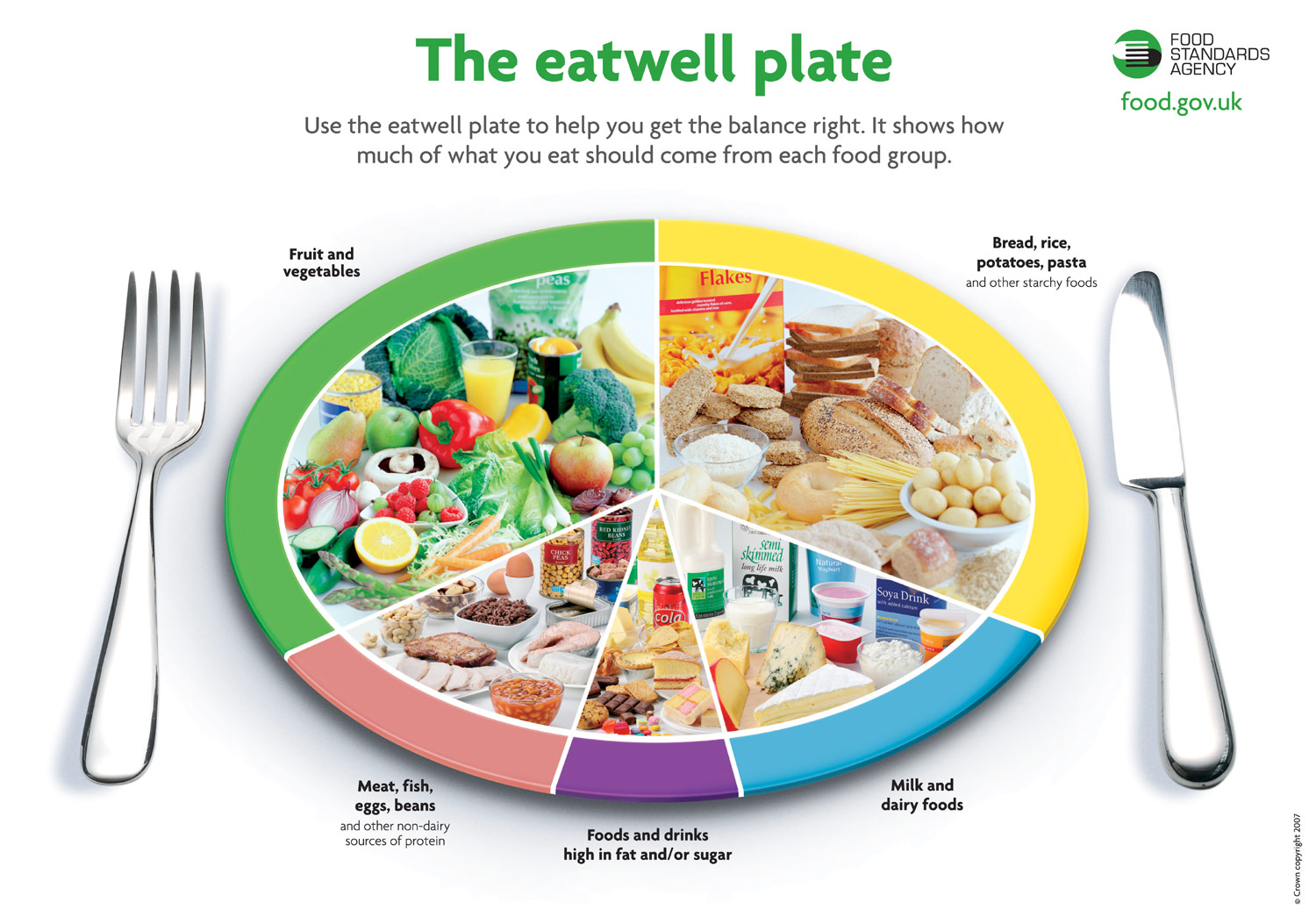 Pre-Diabetes
Some patients have a blood sugar level which is higher than normal, but not high enough to be called Diabetes. This is called Pre-Diabetes and can be identified by blood tests, more specifically an HbA1c blood test of between 41-47 units. Pre-Diabetes is a serious problem, which means that you are at increased risk of progressing to diabetes and to heart disease. The good news is that for many people with Pre-Diabetes, diabetes can be delayed and prevented by increasing your physical activity, making changes to what you eat and by losing weight. Keeping these changes going over time improves your overall health and reduces your heart disease risk too. Out of 100 people with Pre-Diabetes who make "healthy lifestyle" changes, only 13 will develop Diabetes (compare this with 33 out of 100 if no action is taken).
Making Changes to reduce the risks
Activity- Aim for 30minutes of activity at least 5 days per week (this should be something that makes you breathe faster and your heart rate beat faster). Try 20minutes on 3 days per week in the first month.
Lose weight- Aim for 5% weight loss over several months. Try to lose 5 pounds or 2.5kg in 2-3 months at first. Be realistic about your target weight and do it in gradual steps.
Eat healthy food- Replace fat (especially saturated fat) with healthier options. Build up to 5 portions of fruit and vegetables each day over some months.
Try to stop smoking- Start by seeking professional advice and make a clear plan before setting a firm date to stop.
Even making small changes can help lower the risk.
If you have been diagnosed with Pre-Diabetes, the practice will arrange an annual review which will include checking your HbA1c to see if the changes in lifestyle have produced an improvement in your results.
The National Diabetes Prevention Programme(NDPP) is a recent initiative to offer support and information to people with a higher risk of diabetes so they can reduce these risks and the chances of them developing diabetes in later llife.
This is local, free and has excellent feedback results from those who attend.
Diabetes is not inevitable and can be prevented with early interventions. Diabetes can place a huge burden on patients, their families and the local health services and anything we can do as individuals and as a community to reduce the onset of this condition has to be good for everyone. If you need any further advice, please book an appointment with a Practice Nurse.
Better Health Campaign
PHE has launched the latest Better Health campaign to encourage adults across the nation to lose excess weight, eat more healthily and get active this summer. Visit the campaign website for more details https://www.nhs.uk/better-health/