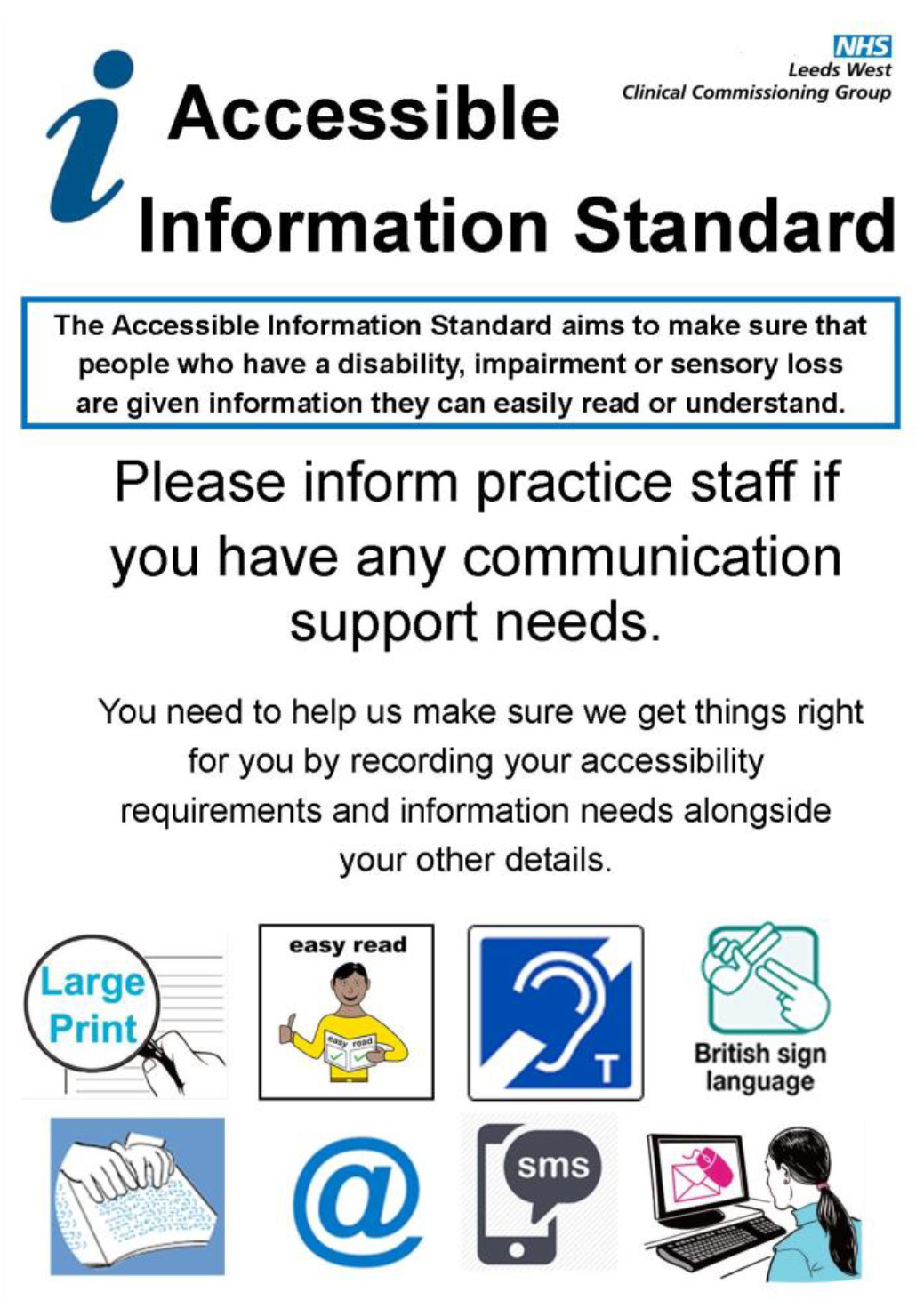 Disabled Access
There is good wheelchair access to all of our consultation rooms.
Disabled toilet facilities are available & disabled car parking spaces are available at all 3 sites.
If you require help accessing the building please press the doorbell outside and a member of staff will come and assist you, the door bell at the Bridge street surgery is located at the back door where the car park is.
Should you have any other disability you need us to be aware of please let Reception staff know. All our staff members are happy to help you navigate your way through the surgery should you require any assistance.